Home » CyberDodo, CyberDodo in English
July and August 2014 photo competition = a SONY PS4 to be won!
Good morning all,
You have all noticed that climate change is taking place everywhere on our planet, in certain regions it is becoming hotter and hotter, in others, icebergs are melting, while deserts are simply increasing in size more and more each year.
Human activities are responsible for all or part of these changes due to the increase of GHGs (Greenhouse Gases), arising particularly from transport (Aeroplanes, trucks, cars), industries, power stations (Coal, fuel, gas), agriculture, waste, etc.
Our photo competition is particularly on the theme of the « greenhouse effect » which is explained in detail in the CyberDodo file, which you can find by clicking here.
Which photo can you send in?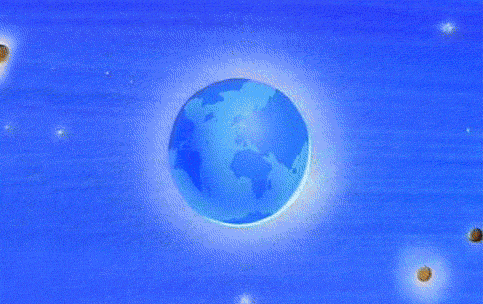 This photo was taken during a successful climb of the Aconcagua in Argentina by our extraordinary member Dominique. At the time he was under his tent at 6000 metres, and even here the effects of global warming are evident.
It might be difficult for you to imitate Dominique (Who then went on to scale the peak of the mountain at 6962 metres, well done to him!) but we are counting on you to send in a beautiful photo of yourself together with CyberDodo which illustrates climate change.
What can you win?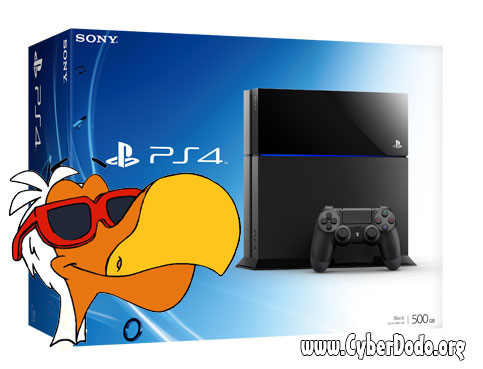 The super-powerful SONY PS4 game console!
Good luck to you all and don't forget to "like" our Facebook page (And to suggest that your friends do so as well).

And don't forget to follow us on Twitter

Hearty congratulations to Armin and his cousins from San Mateo in the Philippines who won the March/April 2014 photo competition on the theme of climate change, their graphic creations are truly impressive.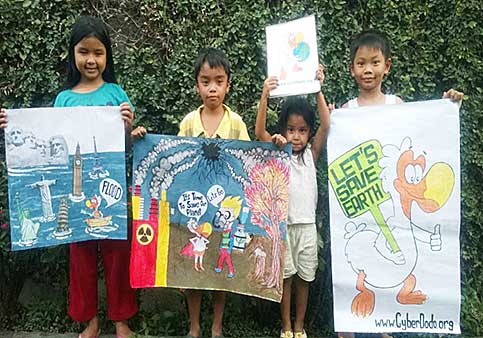 Armin will receive the SONY PS4 console!