Home » CyberDodo, CyberDodo in English
CyberDodo on Facebook, what progress!
Our team is also busy setting up 4 pages on Facebook to mirror our sites in English, French, Spanish and Arabic:
CyberDodo on Facebook in English (http://www.facebook.com/CyberDodoEn)
CyberDodo on Facebook in French (http://www.facebook.com/CyberDodoFr)
CyberDodo on Facebook in Spanish (http://www.facebook.com/CyberDodoEs)
CyberDodo on Facebook in Arabic (http://www.facebook.com/CyberdodoAr)
What is the goal of the association CyberDodo?
To spread a global message about respect and conservation (Rights of the Child and the Environment) – in order to do this, we have created and developed numerous forms of edutainment media (Cartoons, books, etc.) which are accessible on the Internet (Via our sites), on TV (For example, Al Jazeera has just broadcasted our series on the Rights of the Child in 22 Arab countries), in schools, in partnership with international organisations, governments, NGOs, etc.
In summary, what is it that we do?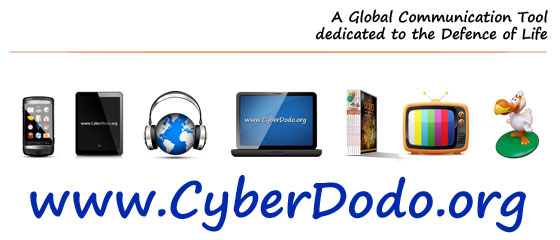 CyberDodo the Defender of Life, a Universal Ambassador (who does not take into consideration any issues regarding race, social level, nationality, religion, politics or gender) can be visible wherever his message can help tomorrow to be better than it is today.
Because freedom comes through knowledge!
We were so happy to be informed by Facebook that our page in French had an increased audience of 18.3% within a week. Can you imagine how happy we were to then hear that our Spanish page registered an increase of 70.3%, our English page 75% and our Arabic page 78.2%!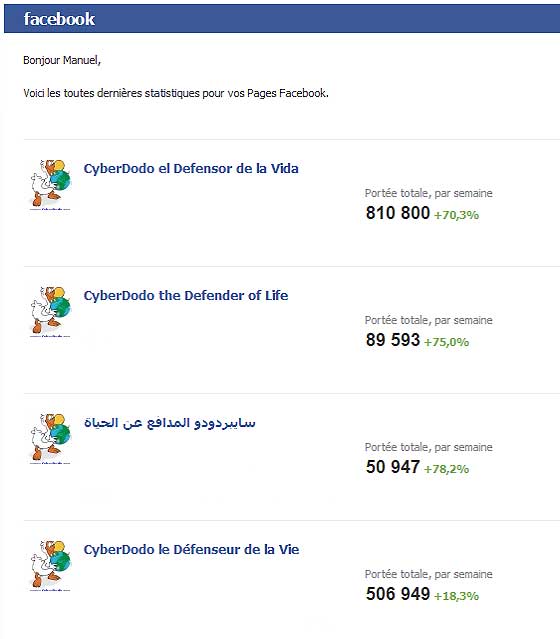 It's just the beginning, with the help of our fabulous sponsors throughout the whole world, we are going to continue and intensify our activities – the first concrete impact is that our sites are receiving visits from an average of 150 countries every day…
Thanks to the help of our sponsors (contact (at) cyberdodo.com if you would like to be one of them) and the interest of our members, together we will make concrete progress to ensure respect for the Rights of the Child and for our planet that shelters us!